Find concrete solutions post-Brexit
Trade figures for January 2021 suggest that UK companies' exports to the EU may have fallen by as much as 68% (Royal Haulage Association).
For many businesses, especially SMEs, who do not have sufficient time or resources to manage the new procedures, or whose margins are too thin to absorb customs-related costs, trade with Europe is likely to become too complex and onerous, and risks being simply abandoned.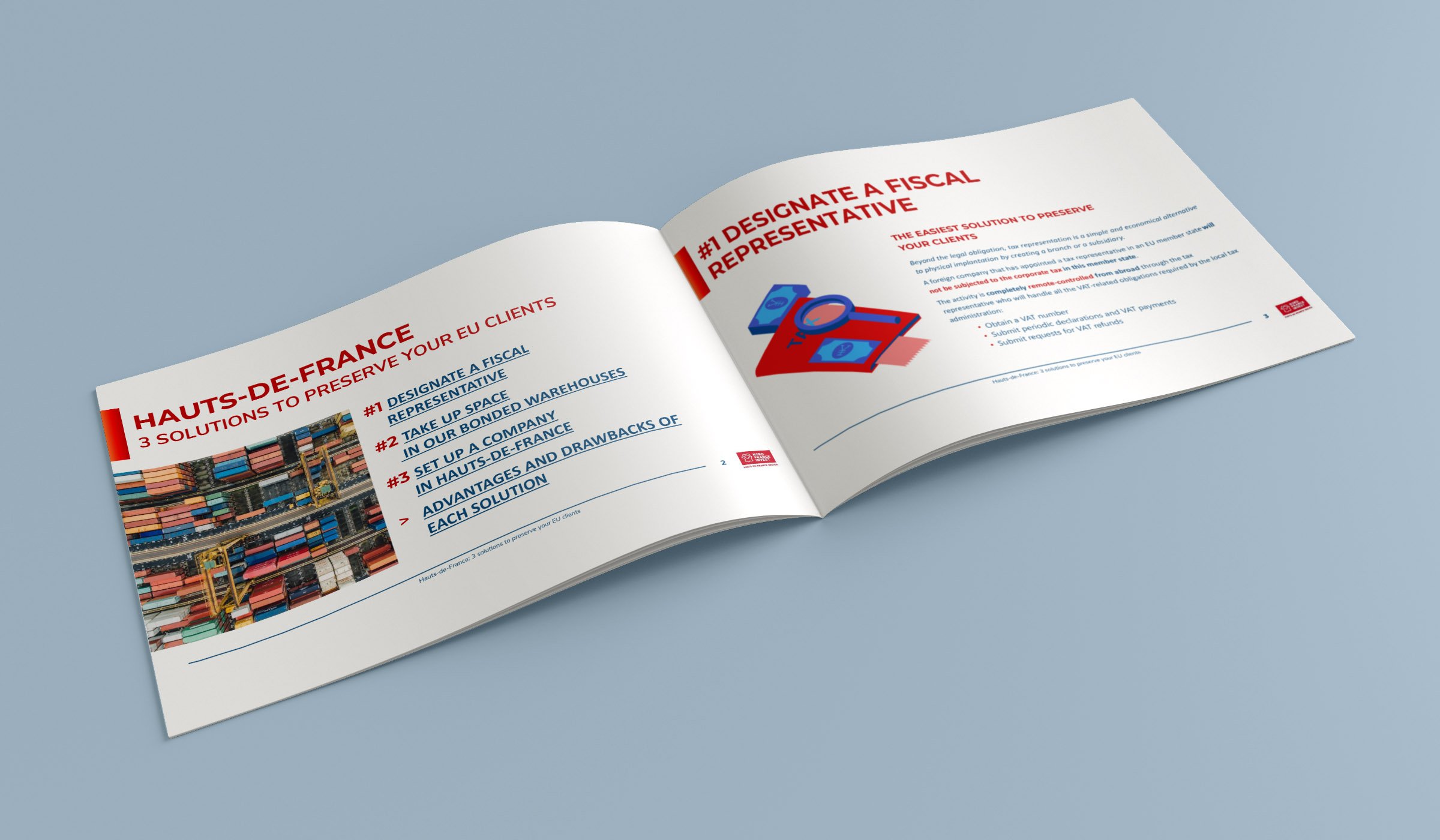 In this document we compiled information on the following topics:
DETAILED INFORMATION
ADVANTAGES AND DRAWBACKS
ADDITIONAL CONTENT TO GO FURTHER
Nord France Invest, the Hauts-de-France region's investment promotion agency, can help you find the best, tailor-made solutions to develop your business for free*.
*The cost of our services is covered by our financial backers—the Hauts-de-France Regional Council and the Hauts-de-France Chamber of Commerce and Industry.
Download the deck
Since the introduction of the UK/EU free trade agreement in January, new constraints have emerged for UK companies doing business with the EU. Complete the form and discover existing solutions for you: