Outdated stereotypes about France—inflexible working conditions, labor issues, red tape and more—are robbing many investors of real business opportunities.

For example, you may think that Europe has no automotive industry outside Germany. Yet France is a heavy hitter, with 400,000 employees in the sector and cutting-edge expertise in electric vehicles.

"Our productivity is almost twice as high as the average bodywork assembly plants in France."
Olivier Silva, Director of Renault's Maubeuge plant
Our White Paper debunks these 8 myths with hard facts. And it features testimonials from Toyota, Goodyear, Renault and other major automotive groups, describing how they've doubled their revenue in France—and especially in the Hauts-de-France region.

Ready to find out what you're missing?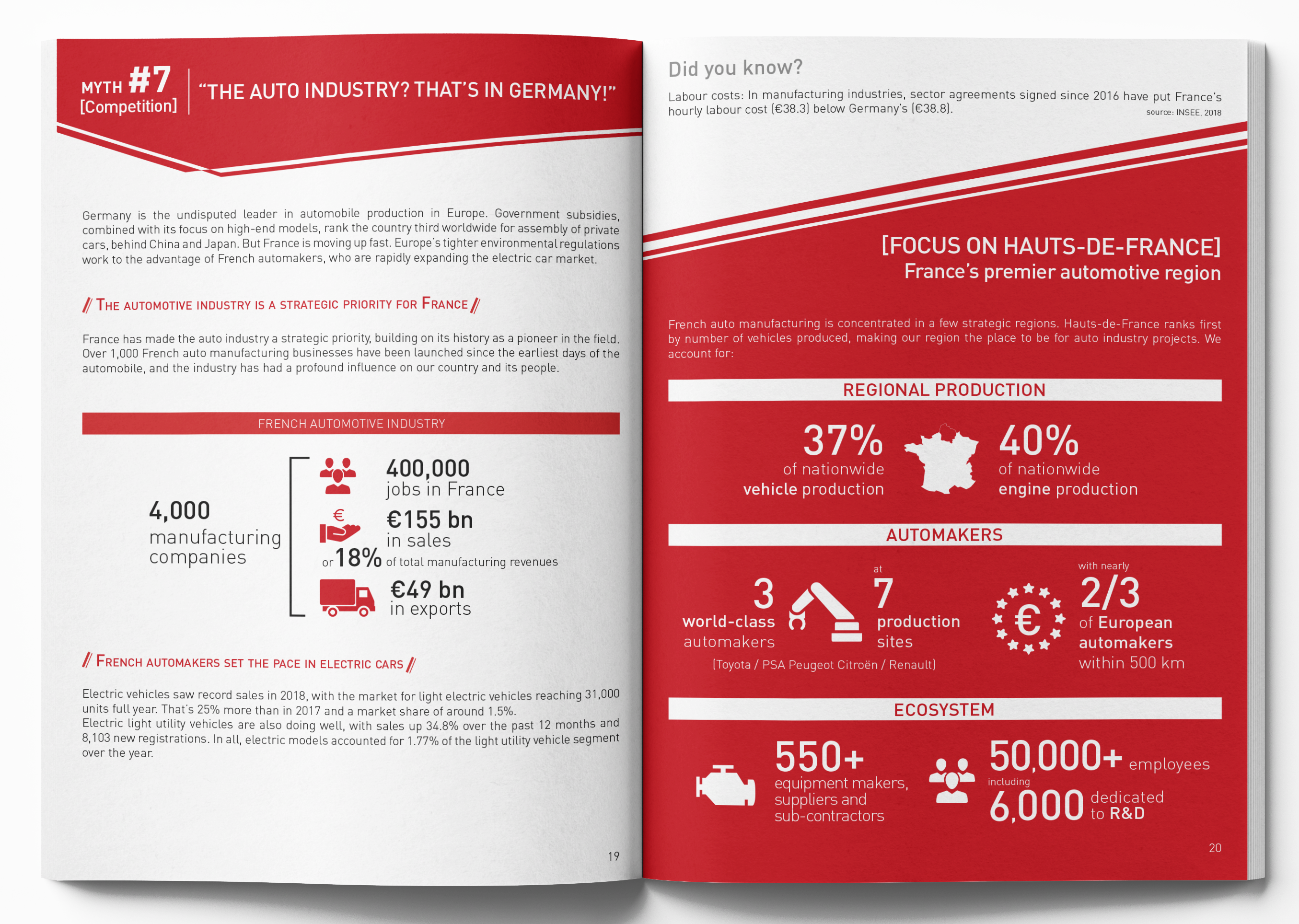 Download this White Paper for:
hard facts from trusted sources debunking 8 myths about France
data on the automotive industry in France
testimonials from your peers who are already doing business in Hauts-de-France